The World Religions Conference had humble beginnings and limited scope and was initiated in 1981 in Brantford, Ontario, Canada.
For 20 years in was held in Brantford, in a school. The conference was primarily scoped and advertised in Brantford and vicinity during the early years. Following is a synopsis of the topics covered and venues from 1981 to 2000.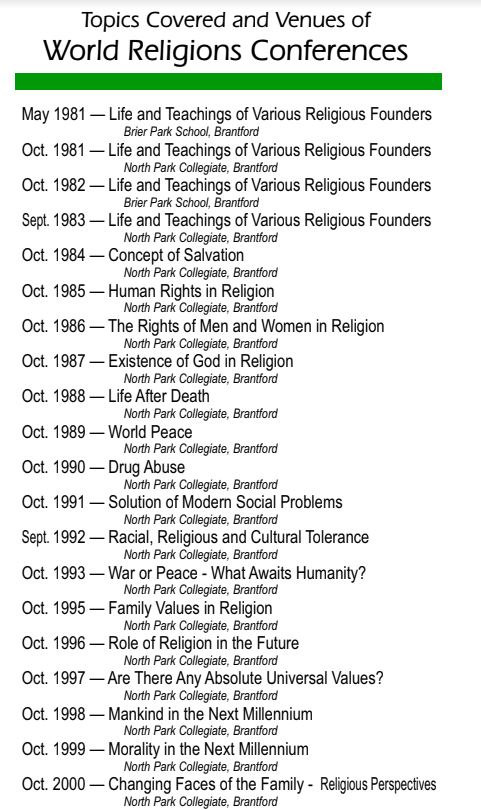 From 2001 to date, the conference has been held in Waterloo, Kitchener, or Guelph.
---