Press Release - (34th WRC)
For Immediate Release: Press and Media
34th World Religions Conference
Theme: Pathway to Peace

Guelph, Ontario:
Scholars of 8 faiths and philosophies and over 800 delegates including members from academia, local, provincial and national governments as well as members of various faith organizations are expected to gather at the River Run Centre for Canada's Largest Multi-Faith event – the 34th World Religions Conference (WRC), taking place on Sunday, September 28, 2014 from 10 am to 4:30 pm.
Buoyed by contributions from the many faith communities that thrive in our country, WRC has enriched our society by promoting peace, understanding, and tolerance in Canada for 34 years.
With over 800 attendees last year -- including participants and representatives from academia, media, and leaders from all levels of government –WRC has become established as the largest multi-faith event of its type in Canada and an enduring tradition for this region.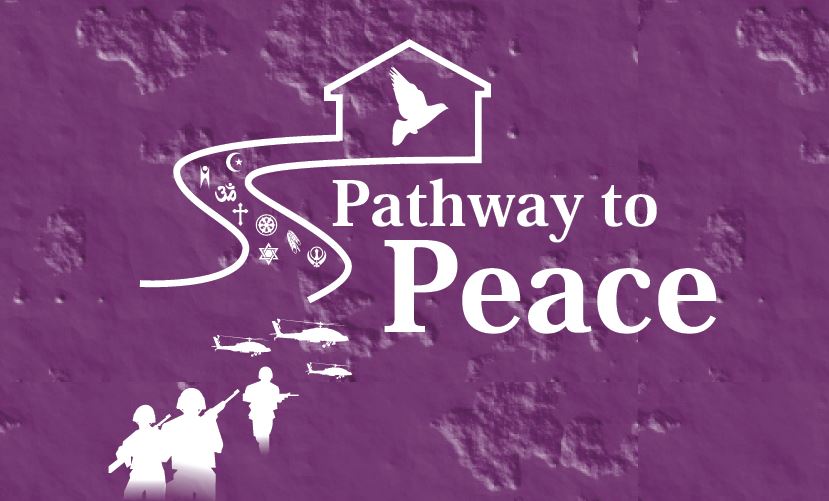 Each year the conference explores a new theme. This year's theme is "Pathway to Peace"
The world is passing through turbulent times. Crises throughout the globe continue to manifest newer and graver dangers almost daily. The current situation of the world, with its increasing uncertainty and instability, seems to be moving us towards some sort of global conflict, which could come in the shape of an unprecedented world war. There is an overwhelming sense that things are quickly getting out of control and that people are looking for someone to step forward on the global stage to offer concrete guidance to lead humanity on a path back to security and stability; a path that speaks to their hearts and minds alike and gives them hope and confidence that there is a path that can lead to practical and sustainable peace, at every level of human existence, individual, societal and international.
The conference aims to explore the teachings and practices of different religious and philosophical traditions, with the hope that such mutual exploration will encourage better understanding and promote harmonious co-existence among the members of Canada's cultural mosaic.

Distinguished scholars representing Aboriginal spirituality, Hinduism, Buddhism, Judaism, Christianity, Islam, Sikhism and Humanism will present their views on the issue. Following is the lineup of scholars from different faiths:
Representing Islam: Muhammad Afzal Mirza – from Toronto - Prolific speaker and a learned scholar of world religions. Regularly hosts a live phone-in radio program explaining contemporary Islamic issues. Former Vice President of the Institute of Islamic Studies in Toronto. 
Representing Humanism (Atheists and Agnostics): Karis Burkowski – from Waterloo - Sacred Secular Sanctuary president, and World Pantheist Movement board member, Karis is an atheist, embracing Secular Humanism and Scientific Pantheism (reverence for the Universe and Nature).
Representing Hinduism: Swami Chaitanya Jyoti  – from Kitchener - Disciple of H.H. Brahmrishi Shri Vishvatma Bawra Ji Maharaj, Chaitanya Jyoti is the Vice president of International Brahmrishi Mission and head preacher at Brahmarishi Mission of Canada.
Representing Christianity: Rev. John Lawson – from Guelph - John is a minister in the United Church of Canada currently serving in Guelph. John is passionate about the spiritual connection with the environment and is involved in multi-faith dialogue in the Guelph community.
Representing Buddhism: Dr. Christopher Ross – from Waterloo - Psychologist, Dr. Ross provides psychotherapy spiritually-informed bBy world wisdom traditions. An Associate Professor at Wilfrid Laurier with numerous publications on interfaith issues.
Representing Judaism: Rabbi Michael Dolgin – from Toronto - Senior Rabbi of Temple Sinai Congregation of Toronto and Past President of both the Toronto Board of Rabbis and the Reform Rabbis of Greater Toronto. Proud to have served Temple Sinai during the last 22 years.
Representing Aboriginal Spirituality: Rick Rogers – from Toronto - A member of the Aamjiwnaang First Nation, Bear Clan, with tribal affiliations of the Chippewa/ Pottawatomi Nations. For several years in Ontario, Rick has been involved with Aboriginal organizations.
Representing Sikhism: Jagmeet Singh – from Toronto - MPP Singh was re-elected in Bramalea-Gore-Malton during the 2014 provincial election. Mr. Singh was listed as one of Toronto Star's Top 12 people, named as Ontario's 75 most powerful people and featured as Toronto's 50 Most Influential People as one of the 5 youngest rising stars.

The Premier sponsor and organizer of the conference is the Ahmadiyya Muslim Jama`at of Canada. Partnership includes the cities of Guelph, Kitchener, Waterloo, Cambridge as well as over 30 other faith based and community organizations from the entire region, and several media outlets of the area.
Numerous faith Groups will setup displays and participate in religious and cultural poem and hymn presentations. The event will be moderated by famous TV host Abigail Bimman of CTV.  Abigail shoots and reports a wide range of stories for viewers across Southwestern Ontario. Her journalism has been recognized with awards from the Canadian Association of Journalists and RTDNA.
With free admission (including brunch, lunch and refreshments), and a chance to learn and meet others from a multitude of faith and philosophical communities, it is a small step to make this world a more peaceful world to live.
The entire conference will be streamed live at the conference website.
Please visit www.worldreligionsconference.org to register for the event and to find more information.
For more info contact
Nabeel A. Rana
Chief Planning and Coordinating Officer
World Religions Conference
www.worldreligionsconference.org