38th World Religions Conference
Event Day: Sunday, September 16, 2018 (12:30 pm)

Location: Humanities Theatre, Hagey Hall, University of Waterloo, Ontario, Canada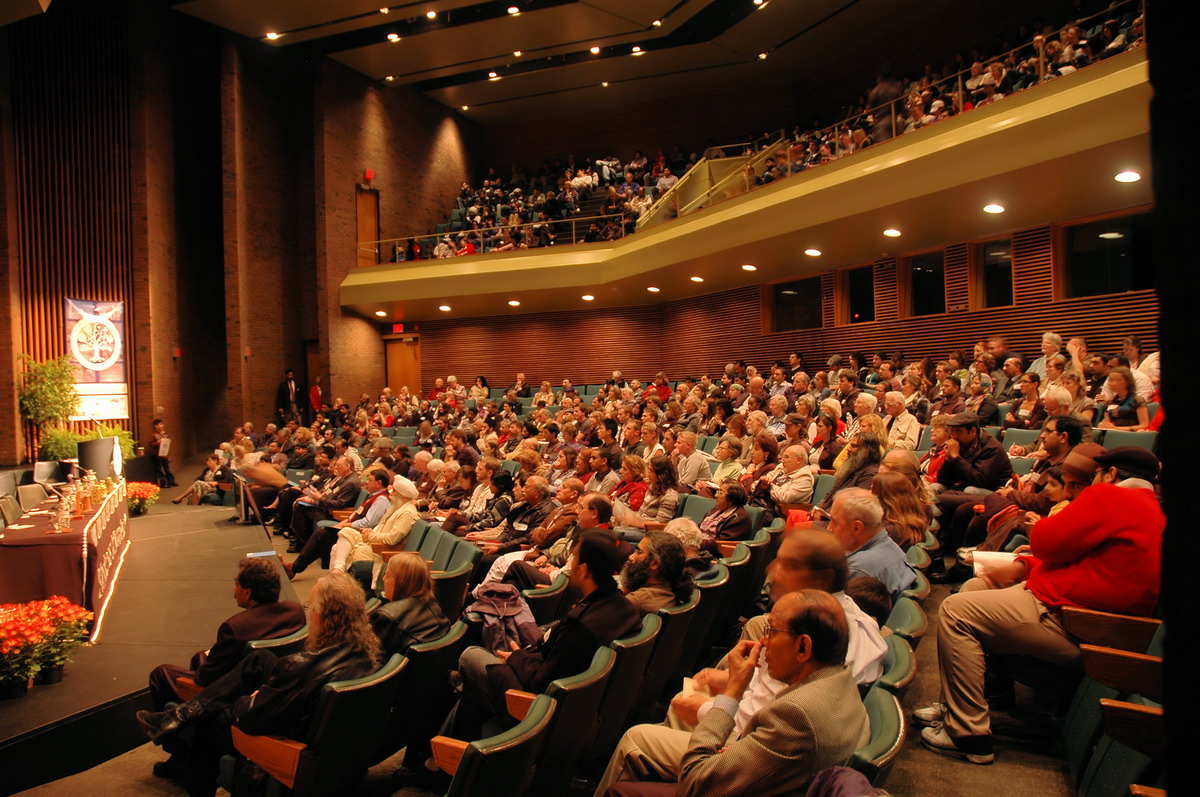 Canada's Largest & Longest Running Multi Faith Event
The 38th World Religions Conference will be held on September 16, 2018 at the University of Waterloo. The conference has been organized in Canada since 1981. It has a long tradition for bringing together renowned scholars for a deep and thought-provoking exchange of ideas. The event aims to explore the teachings and practices of different religious and philosophical traditions, with the hope that such mutual exploration will encourage better understanding and promote harmonious co-existence among the members of the society. The theme selected for this year's conference is:
Theme: Experiencing God in Today's World
It is a question from time immemorial on how can one experience God? In a diverse modern world this question is ever so relevant and takes on new meanings in a technologically advanced planet. We are inviting organizations from various faiths and philosophical traditions to recommend speakers for this year's conference. Our aim is to find speakers who are best suited to the spirit of the conference and are knowledgeable in their religious or philosophical perspective on this year's topic. In order to make the event appealing to the widest audience possible, the proposed speakers should be known in their respective organizations and the community at large.
Participating Religions and Philosophical Traditions
Christianity, Islam, Sikhism, Bahai Faith, Hinduism, Buddhism, Judaism and Humanism (Atheism and Agnostics)
Format of Event
The tentative conference schedule will run from 12:30pm to 5:45pm and will
consist of the following agenda:
Welcome and Introduction to this year's theme
Greetings from dignitaries.
Presentations by speakers and recitations from Holy Scriptures. 
An interactive session to allow the audience to engage the speakers.
Breaks for refreshments and social as well dinner will be provided at the conference venue. A more-detailed program will soon be shared.
- A detailed program for the conference day will be posted soon
- Speaker's line up along with their profiles will be posted soon
Click here to register for the event. 
---
For more info call:  519-722-0841 / 1-877-INFO-WRC
---